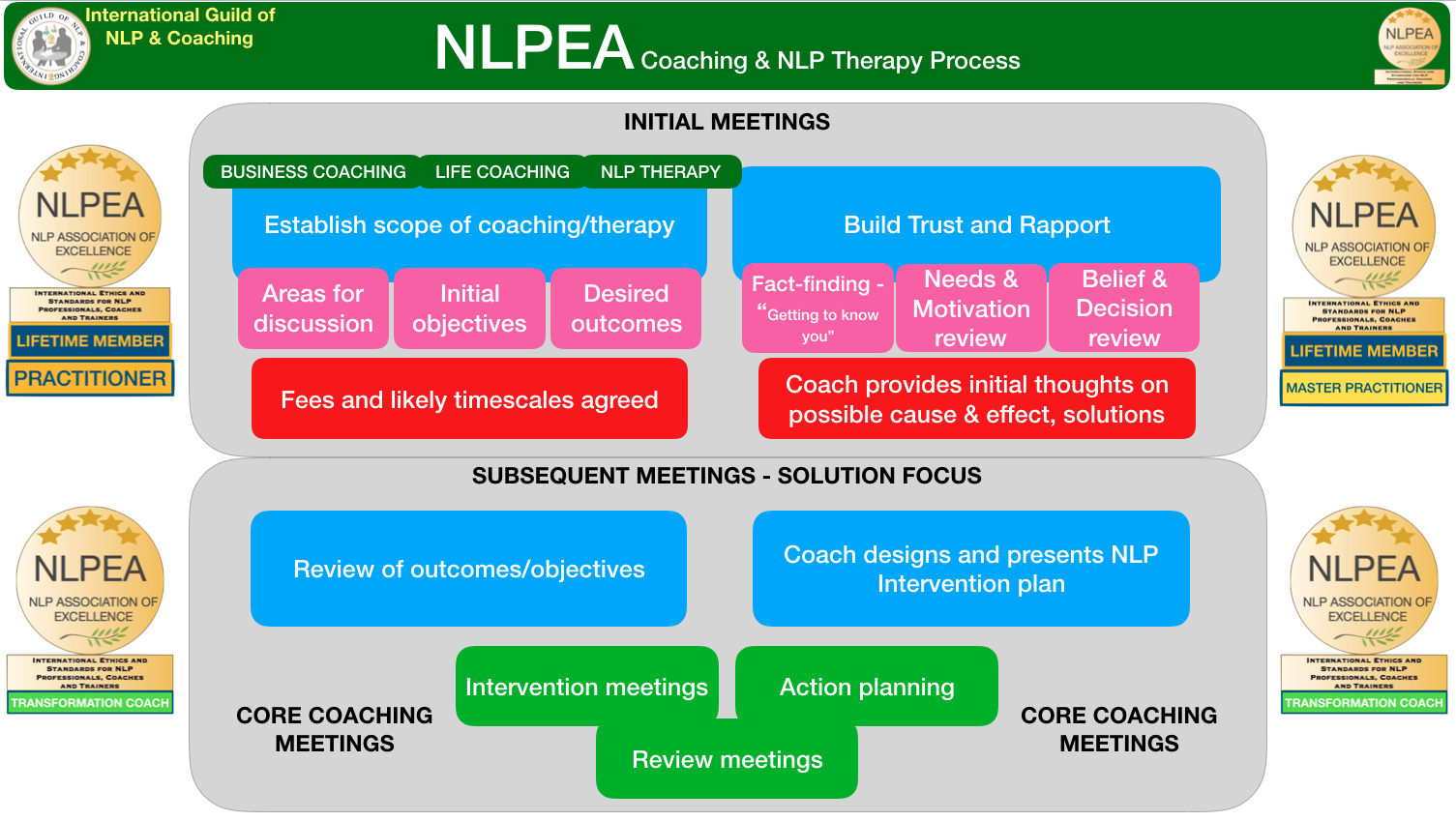 The NLPEA coaching and NLP process – a methodology using a trail of techniques and a set of time-tested skills.
Whether you are taking Coaching or NLP Therapy from one of our members or thinking of becoming a member of NLPEA and delivering coaching/NLP therapy services you will be pleased to see that we have a robust process for delivering the best possible results to you and a structure that all of our members can follow to assist in producing those results.
Our members have been providing coaching and NLP services worldwide using this methodology for over thirty years and it has proven results.
We aim to get to know our customers and to work on your terms. As professionals you would expect us to provide our own opinions on solutions that may be suitable for you.
Our Coaching & NLP process is designed to seek your opinion, get to know you (through a fact-finding meeting) and then provide our own assessment of possible solutions for you in terms of the coaching or therapy that you need to help you move forward smoothly.
At all times we will be clear with you on the fees that we charge you and only charge you for the value that we believe that we can add to you.
If you wish to become an NLPEA Member – join today
If you wish to contact one of our members with a view to taking some coaching or NLP then let us know what you have in mind and we will direct you to who we think will be able to provide you with a suitable solution.