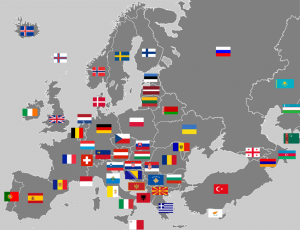 Looking for an NLP Practitioner or Coach in Europe?
We have a large network of NLP professionals throughout Europe that can help you or your business significantly improve your results through NLP skills and techniques.
Please do contact us with your requirements so that we can put you in touch with an appropriate NLP professional.
All of our members subscribe to our standards and operate within our ethical structure, you can be assured of our efforts to provide you with the very best NLP services at all times.
Join NLPEA Europe
NLPEA have NLP trainer and NLP Practitioner members throughout Europe, this is one of our fastest growing sectors. If you are based in Europe and would like to become a member of the NLPEA, then we would love to welcome you to our expanding network of NLP, leadership and coaching professionals.
We welcome existing NLP Practitioners, NLP Master Practitioners and NLP Trainers. We take our membership seriously and naturally we will need to verify your qualifications before entry, you will also need to sign up to our standards and ethics and tell us a little bit about how you use NLP in your life and work.
Train with an NLPEA member
Membership to the NLPEA comes automatically for students who graduate from an NLP training course with one of our trainer members. We have NLP trainers who are operating throughout Europe and online to provide you with the very best in NLP training. We would be delighted to recommend an NLP trainer to suit your needs – please contact us now.