Being stuck isn't a great feeling.
I was once stuck. In a place where I was limited in terms of what I could become and what was possible for me. With a path laid out for me, it was easy to just keep to it, and to ignore the voice deep down inside of me.

With limited choices in front of me, it was easier to stick to what was laid out for me, instead of moving out of my comfort zone, to let go of the security of a salaried job, and to fight for success in my own way, and in my own time.

With NLP, I saw the possibilities laid out. It's a choice that I could make. I could make a choice to be greater. And even more than I was. If only I had the courage. To take the step. And to take the leap. And yes – I made the decision to move.
Darryl wants to live in a brand new world where young people are empowered to become their greatest selves: physically, emotionally, and spiritually. Let no one despise your youth because you are destined for greatness. As an educator,
Darryl aims to pace students into believing in themselves and into who they can become. As a theatre director and academic, Darryl aims to pace young actors into becoming great young artists who are proud of what they have to say and what they have to give to this world. He researches on the power of authenticity in theatre and how people can be consequently empowered to make a change. As an NLP coach and trainer, Darryl aims to pace clients into creating change, overcoming stagnation, and moving towards their ideal selves.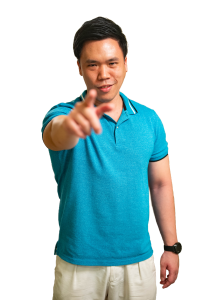 As the founder of You Matter NLP Coaching and Training, Darryl works with youths and young adults who face challenges moving forward in life, and he aims to pace them towards becoming the best versions of themselves. You Matter provides a range of programmes for self-development and for fighting stagnation, especially for individuals who know deep down that they can excel and become greater. So much greater.