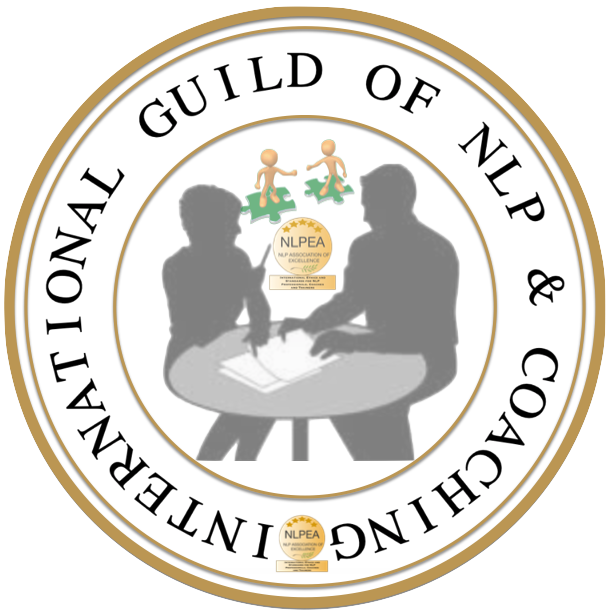 NLPEA, the International Guild of NLP and Coaching. NLPEA serve the world community in enabling the professional distribution of coaching and NLP services within a framework of ethics and standards. 
NLP is better in association! Join us using either your existing NLP or coaching qualifications and pay our one-off fee or by taking a course with one of our accredited NLP or Coaching Trainers.  Join NLPEA
Coaching & NLP working in perfect harmony – The Methodology of NLP is coaching and all forms of Coaching involve the use (deliberate or otherwise) of NLP. 
Our objective is to ensure best practice from our coaching and NLP practitioners and trainers and outstanding outcomes for their clients across the world. 
The Coaching and NLP related professional qualifications recognised by the NLPEA:
Life Coach
Business Coach
Executive Coach
Sports Coach
NLP Practitioner
NLP Master Practitioner
NLP Trainer
NLP Master Trainer
NLP Coach
NLP Master Coach
NLPEA Transformation Coach (only available via the Guild of NLP & Coaching trainer members)
Services at the International Guild of NLP and Coaching
Professional Membership Body for Coaches, NLP Professionals and Leaders
Accreditation for Coaching and NLP Training Courses
NLP & Coaching matchmaking service for members of the public seeking coaching or training courses
Community work in the area of mental health awareness
Accreditation for your courses – NLP Trainers & Coach Trainers
Once you become a member of NLPEA we would be pleased to assess your courses for accreditation at the appropriate level. This service is part of our membership package. It is a simple process and easy to complete. Normally it takes less than two weeks to finish. You can then call yourself an NLPEA accredited trainer and use our logos to promote your training courses and services.  
Thank you for taking an interest in the NLPEA.
Contact us OR Join the NLPEA Guild today.