Meet Aleksandra Kacarski from the Republic of North Macedonia.
She is a certified NLPEA Trainer of NLP and Transformational Coaching through the Excellence Assured LTD and is currently employed as an HR Director in the Central Bank of the Republic of North Macedonia.
 She is a professional in NLP, Career Coaching (Career Coaching Institute, US), Career Counseling (GCDF, NCDA), Human Resource Management (MSc.) and Author.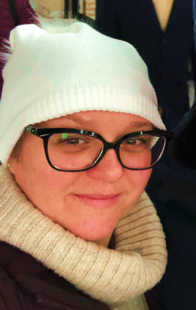 Her passion is to empower people through the group or individual coaching as well as NLP communication to achieve a personal goals and global balance in their life cycle. She helps and supports them to understand themselves in depth. She supports them to discover the limitations that they have imposed on themselves and works with them to move forward. Also, to reframe their behavior and actions and to experience them from a different perspectives that would bring them happiness and fulfilment.
Also, she is professional in individual career development support as well as in setting up modern organizational career management systems.  
She is an active member of the Macedonian Association for Human Resources and the Macedonian Association of Counselors for Career Development.
E-mail: kacarskialeksandra@yahoo.com
LinkedIn: https://www.linkedin.com/in/aleksandra-kacarski-84b2b545/