Meet Coach T
Professional Accredited Instructor Terrell Jenkins, PLC, BA, ADC, RC, MS
Terrell Jenkins began his career as a Certified Drug and Alcohol Counselor in 2007. Terrell earned his certification in 2010 as a Certified Drug and Alcohol Counselor through the Arkansas Substance Abuse Board. Mr. Jenkins has earned his BA in Psychology and will earn his Masters in Organizational Leadership as an "Executive Coach" March 2020. Terrell is the owner and instructor of the Life Coach School of Arkansas. In 2013 Terrell Founded his nonprofit organization The Advantage Program which is a Life Skills and Education reentry program. As a counselor and 12 years of personal experience along with his Professional Life Coach certification it has provided him with the skills to understand individuals and issues, they may face traveling across the country. Mr. Jenkins has won several awards such as Ruben West Sharing Your Voice Award, 2-time Author of the Year, 2018 National Father of the Year and the 2019 National Couple of Excellence of the Year in Los Angeles, California, 2019 Entrepreneurship of the Year Award in Baltimore, Maryland at the Newsome Awards for his hard work and dedication helping people save lives. Today, Mr. Jenkins is a successful Accredited Professional Life Coach traveling and working with individuals across the country helping them to find their purpose in life and achieve their personal goals. Mr. Jenkins is also the Founder of the (IMDb) National TAP Awards which celebrates the accomplishments of individuals in his community and across the country. Also the Executive Producer of the full feature film "Volkov Origin" which will be in theaters 2020.
Life Coach Course Description
Life Coach Certification Program is an accredited course designed to provide training to individuals seeking to provide, coaching, motivation, encouragement and goal setting strategies to clients needing personal development. Potential clients include, individuals seeking help to overcome; procrastination, fear and doubt, low self-esteem issues and, career and life goals planning.
The Life Coach School of Arkansas has become one of the top Life Coaching Programs globally and we are growing to expand. Learn how to market yourself, the importance of products and services, becoming a coach, author, develop events, speaking engagements, travel and film to those ready to take their life and business to the next level.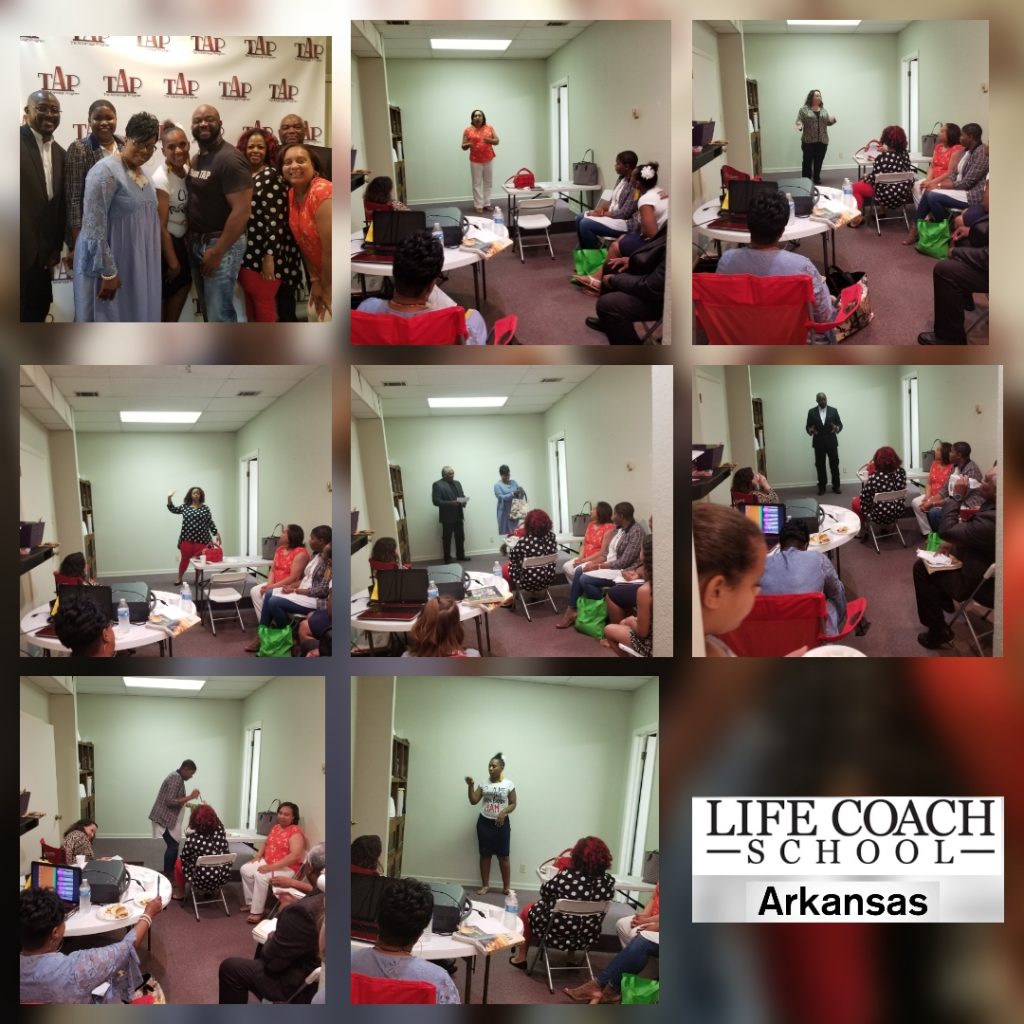 Coaching Provider
https://www.associationforcoaching.com/member/lifecoachschoolofarkansas
Admissions: https://form.jotform.com/lifecoachschoolarkansas/admissions